Now you have the opportunity to try:

MASTER CONTROLLED
SiteSync IQ® wireless clock system
AllSync IQ® wired clock system
AllSync Plus® wired clocks
IP NETWORK
Power over Ethernet clocks
Wi-Fi clocks
OR
FREE for 30 days in your facility*.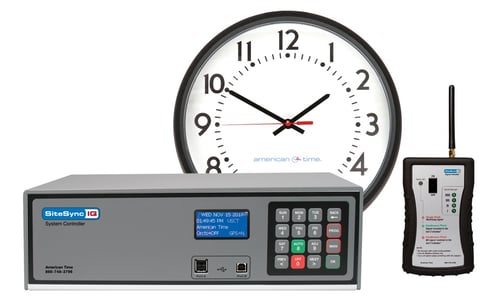 SiteSync IQ wireless equipment shown
(system controller, analog clock and signal strength indicator)
---
*Some limitations and considerations may apply for customers outside the U.S.
This offer is available for organizations and not intended for individual consumers.