All clocks are not created equal! So how do you know which one is right for your needs?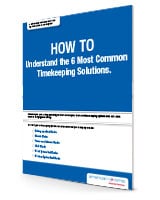 Download the free white paper to find out. You'll learn:

Pros and cons of each solution
The type of clock that will work best for your needs
Special building and structural considerations when selecting a clock system
Whether you have a single building or miles of campus, this FREE white paper will help you determine the best option (or a combination) for your facility.