Don't waste precious time trying to understand your system needs on your own. Our clock experts are happy to work with you to create a personalized solution that will meet your facility's needs for years to come.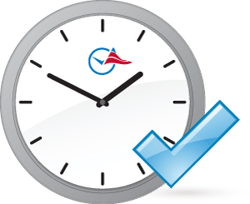 Your Clock Expert will walk you through a Free 30-minute, no-obligation consultation to:
Gather information about your current clock systems
Prioritize your needs, such as synchronization, retrofit or new construction
Determine if an onsite visit is beneficial
Provide a comprehensive quote for immediate and future planning
Complete the form to request your individualized clock consult today.