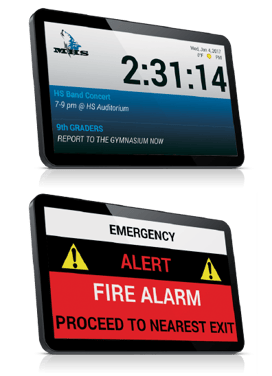 EverAlert is your single solution for emergency alerts, digital signage and synchronized time. See how this faster, clearer and customizable communication system can fit into your next building project.
Here's what you will learn in this recorded EverAlert Demonstration:

Overview of the System:

How it Works:

Management Portal

Mobile Device
Presenter Bio:

Tom Nelson is an application engineer at American Time in Dassel, Minnesota. For over 18 years, he has enjoyed helping clients by providing solutions to their unique time keeping problems. Tom has authored numerous articles in trade publications and is a member of the Construction Specification Institute (CSI).